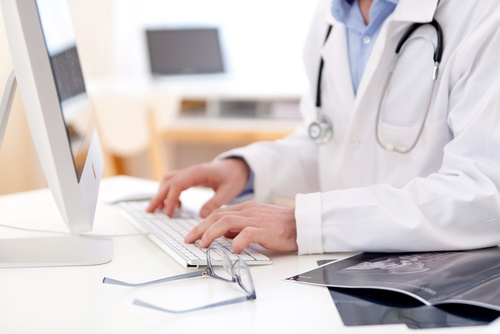 Medical Care
Medical Procedures
Will Doctors Stop Ordering Too Many Tests?
Ask enough people and most will say that their physician has a fairly decent reason for ordering tests and prescribing treatments. Recent studies show that their doctor may be among the growing number of physicians who disagree.
In a survey of 600 physicians conducted by the American Board of Internal Medicine Foundation, almost 3 out of 4 admit the frequency of unnecessary tests and procedures is an unnecessary burden on the US Healthcare System and creates a problem for Americans consumers. The same percentage, about 75 percent, admit that the average physician orders unnecessary procedures and tests at least once a week.
Other pertinent finds in the survey:
66 percent feel an enormous responsibility to help their patients avoid unnecessary tests
53 percent say that even if they know a test is unnecessary, they will order it anyway if the patient insists
58 percent feel they are the best to address the problem of excessive testing. Only 15 percent felt the government was best
70 percent say that after they talk with a patient about bypassing an unnecessary test, the patient agrees
The survey came twenty-four months after the ABIM's introduction of its program, Choosing Wisely, that encourages doctors to think about whether certain tests are necessary for the patients' condition.
The British Medical Journal sponsored conference, "Preventing Overdiagnosis" was co-sponsored by Consumer Reports and Dartmouth University. The 2013 conference listed its goal as identifying  the excess in medical care and finding ways to fix the issue.
The general consensus of physicians attending the conference was that developed countries — especially the U.S. — were over-testing for disease, over-diagnosing and overtreating. Termed "wasteful medical care," the habit does more harm than good to the patient, the conference found. It also diverted scarce medical resources from people who need care and treatment.
Several discussion panels looked at the problem of over testing and over diagnosis and found:
Routine PSA screening for prostate cancer was the clearest example of excessive testing. The committee said that PSA testing routinely done on men over a certain age was oversold, dangerous and an expensive flop.
Lowering the threshold of disease definitions has led to identifying conditions that just aren't there. The idea of early diagnosis of diseases such as heart disease, hypertension, diabetes and more has misidentified too many people who really are not at risk.
Medical technology has become a runaway problem. Physicians are finding that if enough CT scans are done, structural abnormalities can be found in just about anyone. Most results are incidental and don't have any clinical meaning and often otherwise healthy people get hazardous cancers from the CT radiation that served no purpose to begin with.