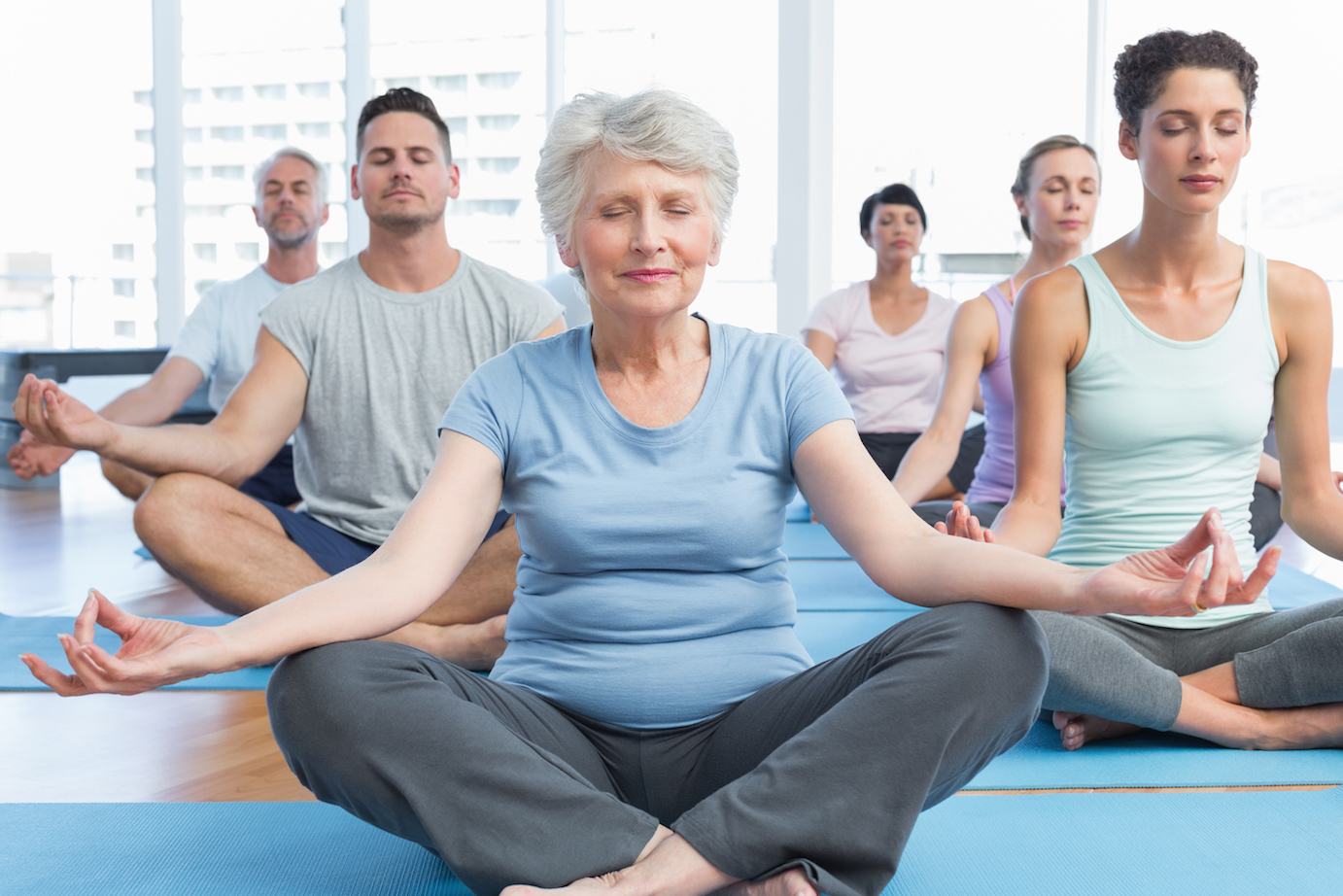 Mind/Body Wellness
Rheumatoid arthritis
Yoga Improves Arthritis Symptoms and Mood
Johns Hopkins Medicine researchers report that a randomized trial of people with two common forms of arthritis, knee osteoarthritis and rheumatoid arthritis, has found that yoga can be safe and effective for people with these conditions. A release from Johns Hopkins notes that eight weeks of yoga classes improved the physical and mental wellbeing of the participants. The study is believed to be the largest randomized trial so far to examine the effect of yoga on physical and psychological health and quality of life among people with arthritis. The results were published in 2015 in the Journal of Rheumatology.
The release quotes Susan J. Bartlett, Ph.D., an adjunct associate professor of medicine at Johns Hopkins and associate professor at McGill University, as saying, "There's a real surge of interest in yoga as a complementary therapy, with 1 in 10 people in the U.S. now practicing yoga to improve their health and fitness. Yoga may be especially well suited to people with arthritis because it combines physical activity with potent stress management and relaxation techniques, and focuses on respecting limitations that can change from day to day."
Arthritis, the leading cause of disability, affects 1 in 5 adults, most of whom are under 65 years of age. Without proper management, arthritis affects not only mobility, but also overall health and well-being, participation in valued activities, and quality of life. There is no cure for arthritis, but one important way to manage arthritis is to remain active. Yet up to 90% of people with arthritis are less active than public health guidelines suggest, perhaps due to arthritis symptoms such as pain and stiffness, but also because they are unsure of how best to remain active.
The study recruited 75 people with either knee osteoarthritis or rheumatoid arthritis. Participants were randomly assigned to either a wait list or eight weeks of twice-weekly yoga classes, plus a weekly practice session at home. Participants' physical and mental wellbeing was assessed before and after the yoga session by researchers who did not know which group the participants had been assigned to.
Compared with the control group, those doing yoga reported a 20% improvement in pain, energy levels, mood and physical function, including their ability to complete physical tasks at work and home. Walking speed also improved to a smaller extent, though there was little difference between the groups in tests of balance and upper body strength. Improvements in those who completed yoga was still apparent nine months later.
Clifton O. Bingham III, M.D., associate professor of medicine at Johns Hopkins University School of Medicine and director of the Johns Hopkins Arthritis Center, says the idea for the study grew out of his experiences treating patients with arthritis. "It was watching what happened with my patients and the changes in their lives as a result of practicing yoga that got me interested in the first place."
Pages: 1 2