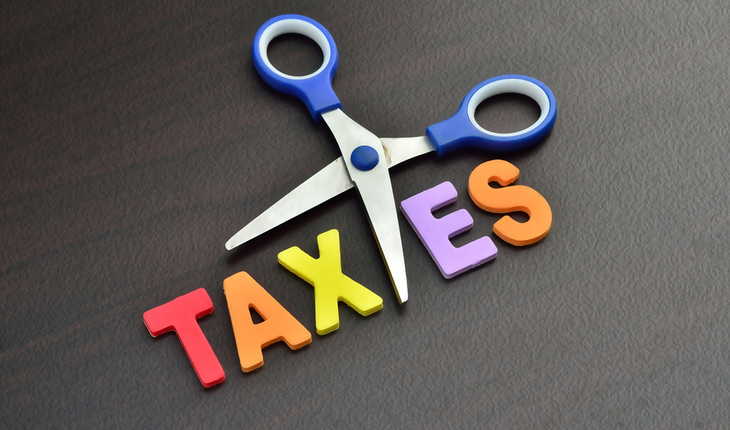 Money Matters
You Can Still Cut Your 2016 Tax Bill
It's not too late to slash your 2016 income taxes.
Contribute to your Health Savings Account by April 18.  HSA Contributions reduce your taxable income dollar-for-dollar. To be eligible, the account owner must have had a high-deductible health plan with a maximum allowable out-of-pocket amount of $6,550 for an individual and $13,100 for a family.
An HSA is a great way to save for future medical expenses because contributions reduce your taxable income and HSA distributions used for qualified medical expenses are tax-free.
The annual contribution limit for 2016 is $3,350 for individuals and $6,750 for families. Participants age 55 or older can also make $1,000 of additional catch-up contributions. There are no income limits.
Contribute to your traditional IRA by April 18. You can contribute up to $5,500 a year or $6,500 if you're 50 or over. To get a full deduction, your modified adjusted gross income (MAGI) can't exceed $61,000 for a single person or $98,000 for married couple filing jointly. Singles and couples can get a partial deduction up to $71,000 and $118,000 MAGI respectively.
Contribute to your SEP-IRA by October 16. For the self-employed, a SEP-IRA is the easiest and most effective way of creating a flexible retirement plan that lets you defer up to $53,000 or 20 percent of your net earnings from self-employment, whichever is less. The great news is that entrepreneurs can still contribute to a SEP-IRA and reduce their tax liability for 2016.
A SEP-IRA can be funded as late as your income tax filing deadline, including extensions. "This gives anyone who files Schedule C until October 16, 2017 to drastically reduce their 2016 tax bills."
Deduct state and local sales tax if it's greater than the income tax. If you itemize deductions, you can choose to deduct either state and local income taxes or state and local sales taxes you paid in 2016. Take whichever results in the largest deduction. You can even include sales taxes paid on your home or home building materials."
Don't assume something isn't deductible. Find out for certain. The tax code is long and complex. Before you decide an expense isn't (or is) deductible, check with an expert. If you use a tax preparer, ask him or her. If you do your own return, you should make sure your advice is coming from a reliable source such as the IRS website.
Don't overlook one-time deductions.  Most people know about annual deductions, such as state income and local real estate taxes, because they happen every year. But less frequent deductions, below, can be valuable, he says.
Theft, fire or other loss?  You may be eligible for the casualty, disaster and theft loss deduction. First calculate the loss incurred from each casualty or theft event that occurred during the year, net of any salvage value, insurance or other reimbursement. And then subtract $100 per event. Now you have your net loss. You are allowed to deduct the net losses that exceed 10percent of your adjusted gross income.
Pages: 1 2