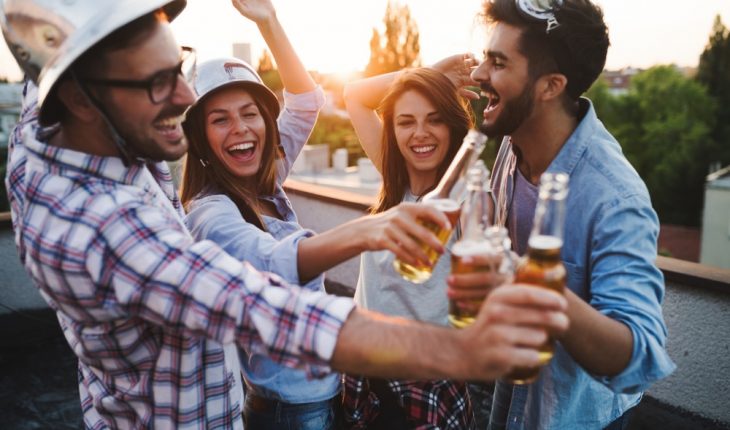 Addiction & Substance Overuse
Alcoholism and Drug Abuse
Alcohol, Not Drugs, Most Popular Among College Students
A federal survey on substance use among teens transitioning to adulthood showed that 13 percent of non-college young adults report daily, or near daily, use of marijuana. Among full-time college students, alcohol use is much more common.
Those figures come from The National Institute on Drug Abuse (NIDA) and its latest Monitoring the Future (MTF) survey results. Subjects in the survey were age 19-22. NIDA is part of the National Institutes of Health (NIH).
Additionally, some opioid use is declining among both groups, and the most sizeable difference between them is the higher rate of smoking in the non-college group.
Below are some highlights from the 2017 MTF survey results on drug use among college students compared to their peers not attending college (ages 19-22).
Daily, or near daily, marijuana use among non-college young adults has continued to rise, reaching its highest level (13.2 percent).  As a result, daily, or near daily, marijuana use is now nearly three times as high among non-college young adults as among college students.
For the first time, questions about vaping marijuana were added to the survey.  Past month use appeared to be higher among non-college young adults than among college students (7.8 percent vs. 5.2 percent).
With respect to past month use, alcohol use in college students is higher than in non-college peers (62 percent vs. 56.4 percent). Additionally, mixing alcohol with energy drinks appears to be higher among college students than the non-college group (31.5 percent vs. 26.7 percent) in the past year.
The largest difference between annual, past month and daily use in rates for college vs. non-college groups is for smoking cigarettes. Daily smoking for non-college peers is higher than college students (14.4 percent vs. 2 percent). Past month use of vaping nicotine appears to be higher for non-college young adults compared to college students (7.9 percent vs. 6 percent).
Past year misuse of Vicodin in both college and non-college peers dropped dramatically since 2009 (8.4 percent in 2009 to 1.1 percent in 2017 and 11.2 percent to 1.8 percent, respectively).
Synthetic drug use over the last year is lower in college students than in non-college peers. Synthetic cannabinoids (K2/spice) use is 0.5 percent vs. 2.4 percent and synthetic cathinones (bath salts) is 0.2 percent vs. 1.5 percent, respectively.
Additional data and an infographic can be found on NIDA's College-Age & Young Adults webpage, which also includes links to statistics and trends and a list of more than 400 college programs in addiction science.