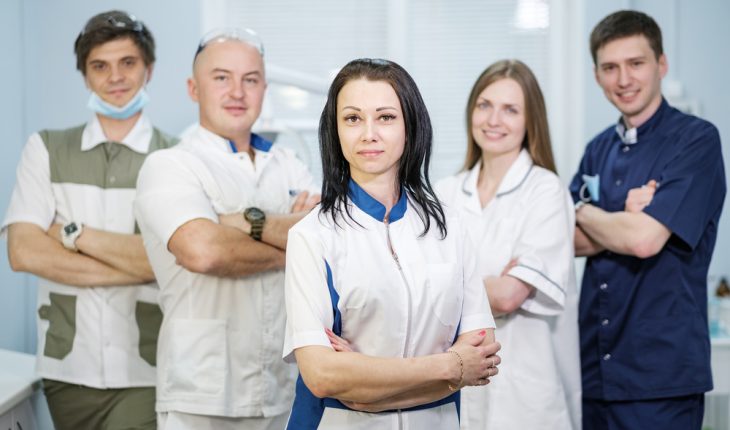 Dental Health
How Assembling a Dental Dream Team Can Keep You Smiling
Collaboration is a key to success in many fields, and it's no different or less important in dentistry.  Your family dentist is the fulcrum of your oral treatment – the one you see annually for checkups and general care. But numerous specialists may also be involved to address specific areas of treatment, and in the process, recommendations and information sharing between one or more specialists and/or the family dentist may be required for optimal patient results.
There are 10 dental specialties recognized by the American Dental Association. For specialized or complex cases, your dentist may interact with one or more of those different providers while on the overall mission of comprehensive patient care.

Part of the reason for collaboration is to ensure a smooth transition in care. But it also lets us educate other providers about what we do, and about where they can send patients whose problems are outside their scope of experience and expertise. In my case, I actually meet monthly with several dentists and specialists to discuss these more complex cases and develop treatment plans.
And we want those connections so we can do the same for patients in referring them to other specialists, giving patients good options for different treatments. By meeting with other providers and sharing knowledge, we're able to continually improve patient care across the industry.
Here are five types of dentists and specialists in particular whose teamwork with orthodontists and other dental professionals is important in overall patient care:
General dentists.

They monitor overall oral health and seek assistance for the more advanced procedures. They do so much – performing cleanings, fillings, crowns, bridges and more – yet one of their most vital skills is communicating with the network of specialists at the outset of a problem. The communication and collaboration between the general dental team and the orthodontic team, for example, are important to achieving successful outcomes.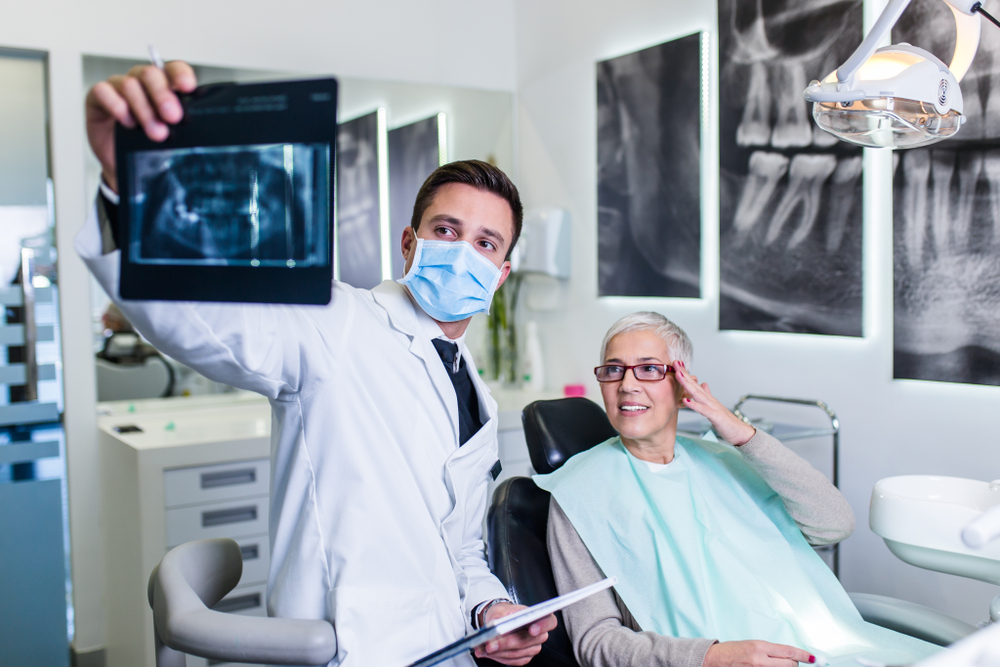 Endodontists.

Patients are often referred to an endodontist by their family dentist. Endodontists primarily perform root canals to help save teeth from extraction when the pulp becomes diseased.

Oral and maxillofacial surgeons.

These specialists perform procedures such as extractions, implants, and jaw alignment surgery. They specialize in treating issues impacting the hard and soft tissues of the jaw, face, head, and neck.

Periodontists.

They deal with diseases or conditions that affect the tissues of the mouth that support the teeth. Moving teeth requires healthy gums, so some patients with issues such as gum disease or bone damage that threatens the loss of a tooth will work with a periodontist before getting braces. Periodontists are also trained to place and maintain dental implants.

TMJ and sleep-therapy specialists.

Sometimes during an exam, we find out that a patient is dealing with problems associated with a TMJ disorder or sleep disorders. These are complex issues that are challenging to fit into a busy orthodontic practice since they usually need multidisciplinary care. Depending on the diagnosis, there can be orthodontic solutions or referrals to specialists of other therapies or even surgeries.
Training and experience make all the difference in any specialist and for a patient. It matters who is providing your care depending on the issue you are dealing with.
Douglas Depew (https://www.depewsmiles.com), author of Change Your Smile, Change Your Life: Your Guide To Orthodontic Treatment , has maintained a thriving orthodontic practice in Kennesaw, Georgia since 1990. He graduated Magna Cum Laude from the University of Georgia and received his dental degree from the Medical College of Georgia, where he graduated at the top of his class. Depew earned his certificate in orthodontics and his master's degree from Baylor College of Dentistry at Baylor University. He is also the founder and Academic Director of Trapezio, which provides formal training for orthodontic staff members. This innovative program is endorsed by the American Association of Orthodontists and is recognized internationally as the standard for training and certification of orthodontic staff members.