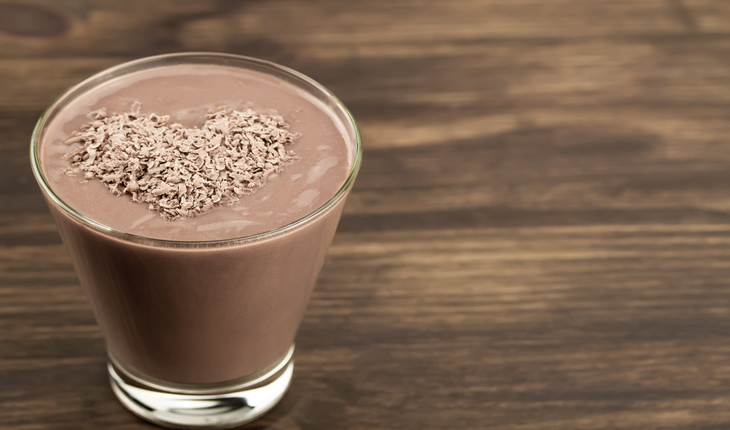 Dessert
Juices + Smoothies
Low-Fat Low-Carb Low-Sugar
Vegan + Vegetarian
Chocolate Avocado Strawberry Mousse
Prep: 15 mins
Cook: N/A
Servings: 2
We love dark chocolate + avocado! We know it sounds a bit unlikely, but this winning combination, combined with sweet, tart strawberries never fails to blow us away! If you want a quick, delicious, creamy dessert – you've met your match!
Ingredients
1 cup organic frozen strawberries
1 ripe organic avocado, roughly chopped
1 Tbsp. cocoa powder
1 ½ cup almond or coconut milk
½ tsp. vanilla
1 Tbsp. raw honey
Dark chocolate, grated
*Choose organic whenever possible
Nutrition Info

Per

Serving

Daily

%

Calories
627
31%
Fat (g)
50
76%
Saturated Fat (g)
5
25%
Carbohydrates (g)
41
14%
Protein (g)
17
35%
Sugars (g)
16
0%
Fiber (g)
18
72%
Preparation
Place all ingredients in a blender and pulse until smooth.
Pour mix into 2 large glasses. Sprinkle grated dark chocolate on top.
Enjoy!
Tip
Frozen bananas are a creamy + delicious addition!