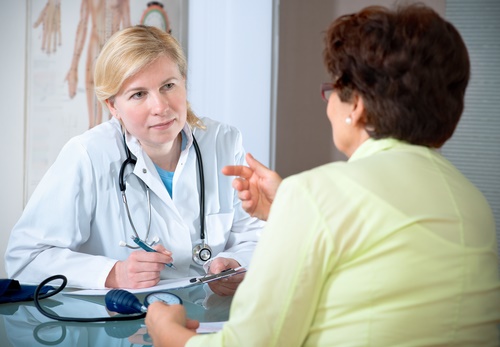 Medical Care
Predicting Outcomes in Traumatic Brain Injury Patients
Researchers have developed a "predictive tool" to help determine the outcome for older patients who have suffered traumatic brain injury (TBI).
The tool developed by the team of investigators at Wake Forest Baptist Medical Center in Winston-Salem, N.C., accounts for variables such as age and severity of brain injury to help physicians and hospital staff calculate a patient's likelihood of survival and returning to independence after hospital discharge and to work with family members using those results.
They researchers reported their findings in a study published online as "an article in press" on the website of the Journal of the American College of Surgeons in advance of print publication.
Although TBI is the leading cause of  leading cause of death for people age 45 and younger in the United States, but, as people live longer, this type of injury is becoming more prevalent in those 75 and older. Treatment and recovery of the elderly population is even more challenging for physicians and other caregivers because these patients are more likely to have other health issues that can complicate their recovery and rehabilitation.
"This tool may allow us to have an informed conversation with family members of elderly patients with isolated traumatic brain injury. We can tell them the chances of survival and discharge to an independent status based on outcomes in similarly injured patients in this large study population," said lead study author Preston R. Miller, III, MD, FACS. "We hope that it will allow us to more easily and more accurately work with families and what they understand of the wishes of their loved ones." This study used isolated TBI, which means these patients had no injuries in other parts of the body.
The incidence of TBI actually peaks at two different age intervals: young adults ages 15-24 and in those 75 and older. In the general population, the hospitalization rate for nonfatal TBI is 60.6 per 100,000; however, in the 65-and-older population, the rate more than doubles to 155.9 per 100,000. Those 65 and older will account for 17 percent of the U.S. population by 2030, and those age 85 and older represent the fastest growing group in developed countries.
To develop their predictive model, Miller and colleagues evaluated 57,588 patients in the National Trauma Data Bank over age 50 who had blunt trauma with isolated brain injury. "We wanted to come up with a predictive equation that could be applied early in the patients' hospitalization with things that were easily available rather than a model that uses a lot of calculations and a lot of going back and digging through patient charts," Miller said.
Pages: 1 2