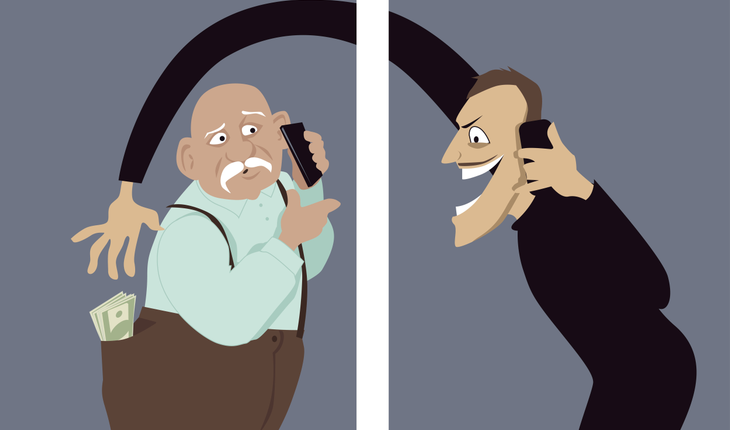 Money Matters
Help Elders Avoid Financial Fraud and Abuse
Financial abuse of the elderly isn't always outright fraud or theft committed by a con artist, although that's shockingly common. Often, the culprit is a family member, a friend or a neighbor. Besides outright fraud, abuse may take the form of taking advantage of victims' diminished capacity to pressure or influence them to act against their best interests.
Abuse isn't always the result of a carefully plotted scheme. Family members' emotions can run high, and fights can result in collateral financial damage to an individual unequipped to defend his or her own wishes.
Take steps against financial exploitation long before mental capacity becomes an issue. The best defense against it is preparation.
When you or your loved one is still capable, you should set up a durable financial power of attorney, he advises. The POA, along with other documents such as a health care directive, empowers a trusted individual or individuals to make decisions on another's behalf. Appointing someone to this position gives him or her a great deal of power, so it is essential to be careful about who you choose.
If your loved one is no longer capable of executing such documents, it may make sense to consider guardianship or conservatorship. (In some states, the terms guardianship and conservatorship are used interchangeably.)
A legal guardian is authorized to make personal decisions, such as choices about housing and medical care, on behalf of an individual who no longer has the capacity. A conservator is appointed to make financial decisions. Both are court-appointed positions, so the process can be complicated and will take time.
Diminished capacity runs spectrum
Mental capacity can be task-specific. Some people who are not capable of handling major transactions may still be very capable of handling routine financial matters like paying bills, he says.
Peoplewho are highly functional when medicated but who don't take their prescriptions may lose their ability to make sound decisions. Some older adults with vision or hearing loss may be able to make sound decisions in person with the proper accommodations but may not be able to reliably do so over the phone.
Those who are most vulnerable to financial exploitation usually retain some degree of financial independence but rely on someone else for their other needs. This opens the door for a third party to exploit the relationship.
Look for these red flags
Is your loved one a victim of financial exploitation? The Justice Department says to watch for these red flags:
Sudden changes in bank accounts or practices, including an unexplained withdrawal of large sums of money when the customer is accompanied by an unfamiliar person
The addition of new names on an elder's bank signature card
Unauthorized withdrawal of the elder's funds using the elder's ATM card
Abrupt changes in a will or other financial documents
Unexplained disappearance of funds or valuable possessions